GAMEDAY!!! V/JV vs Clopton 5pm JH @ Clopton 5pm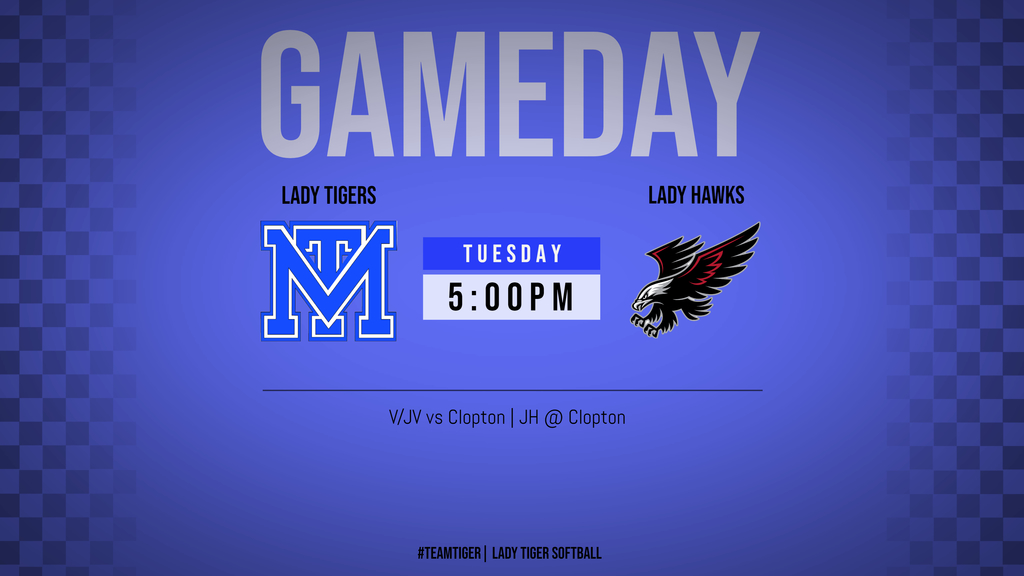 RACE DAY!!! The XC teams are back at it in Marion County!! JH begins at 4pm and HS starts at 5pm!!
GAMEDAY!!!! V/JV Softball vs Community 5pm JH Softball @ Palmyra 5pm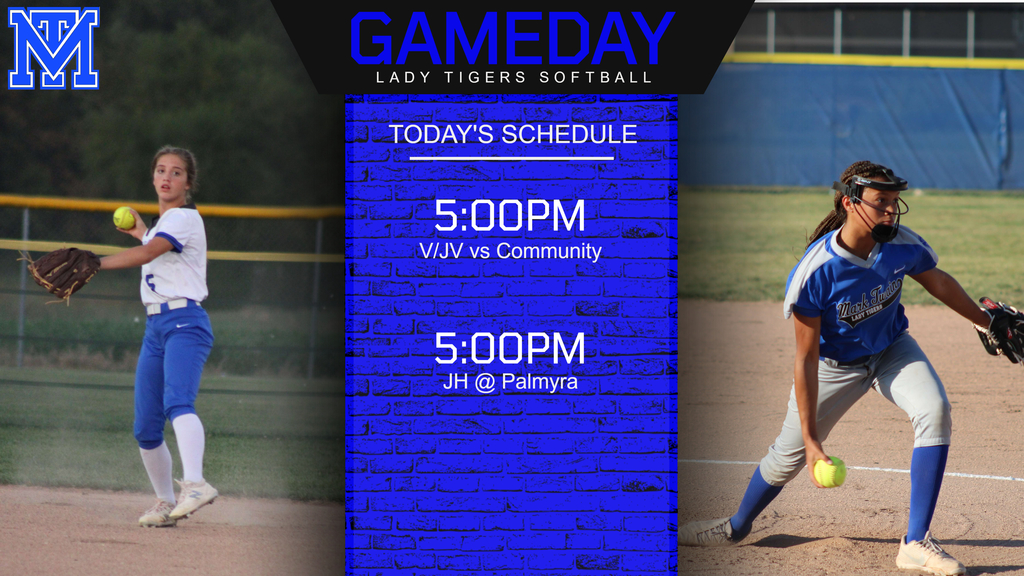 This Week at Mark Twain 9/26-10/1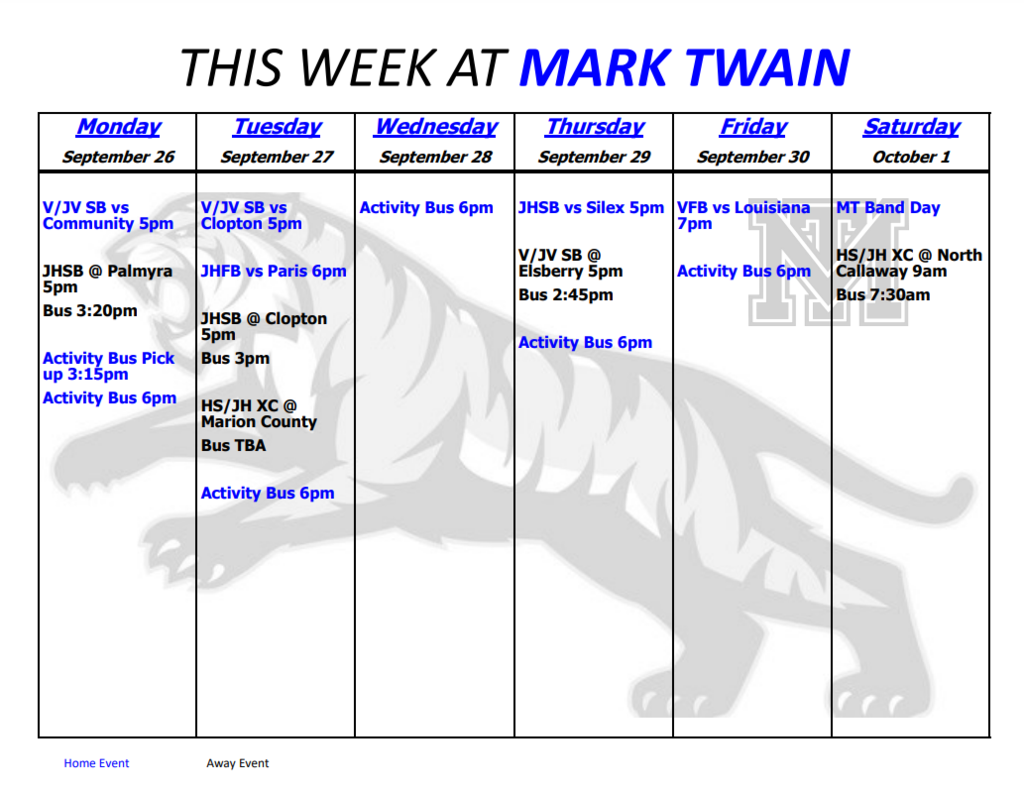 V/JV XC @ Gans Creek V Softball @ Louisiana Softball Tournament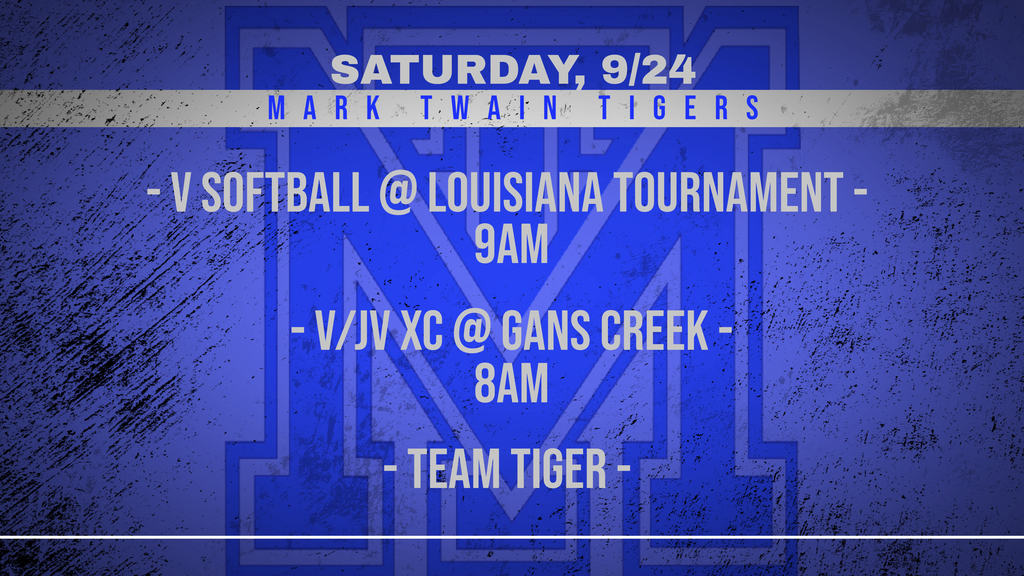 The softball tournament at Louisiana scheduled for tomorrow, 9/24, has been canceled.
GAMEDAY!!! HOMECOMING!!!! The Tigers take on North Callaway at 7pm!!!!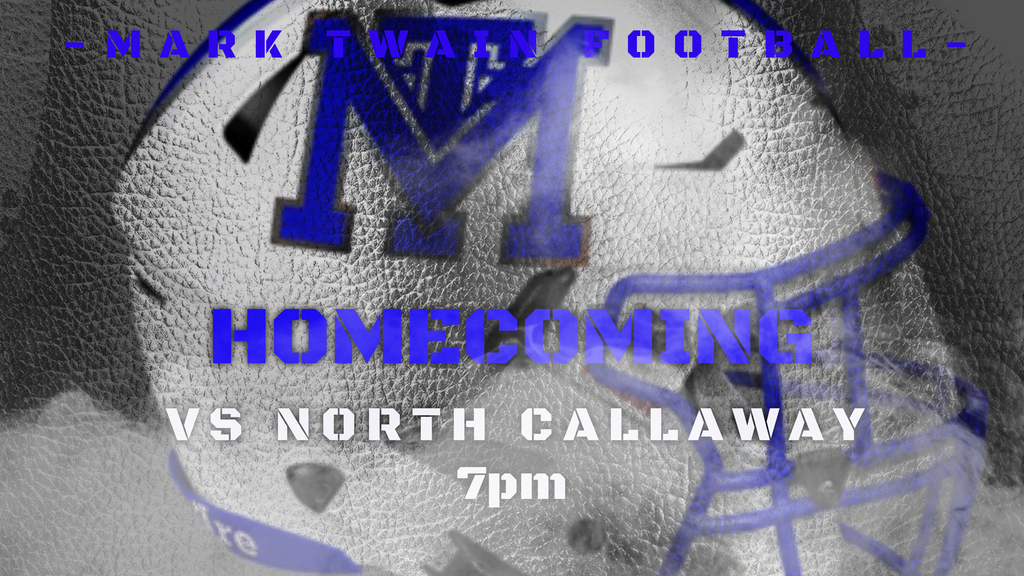 GAMEDAY!!! JH vs Community V @ Wellsville 5pm
GAMEDAY!!!! V Softball travels to Wellsville!! 5pm JH Softball takes on Community!! 5pm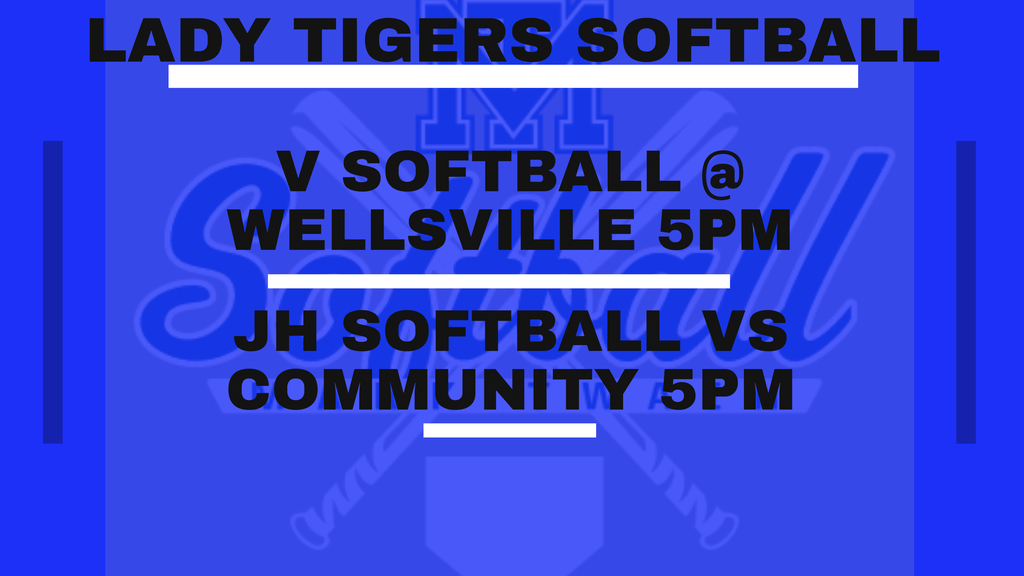 This Week at Mark Twain 9/19-9/24

Employment Opportunities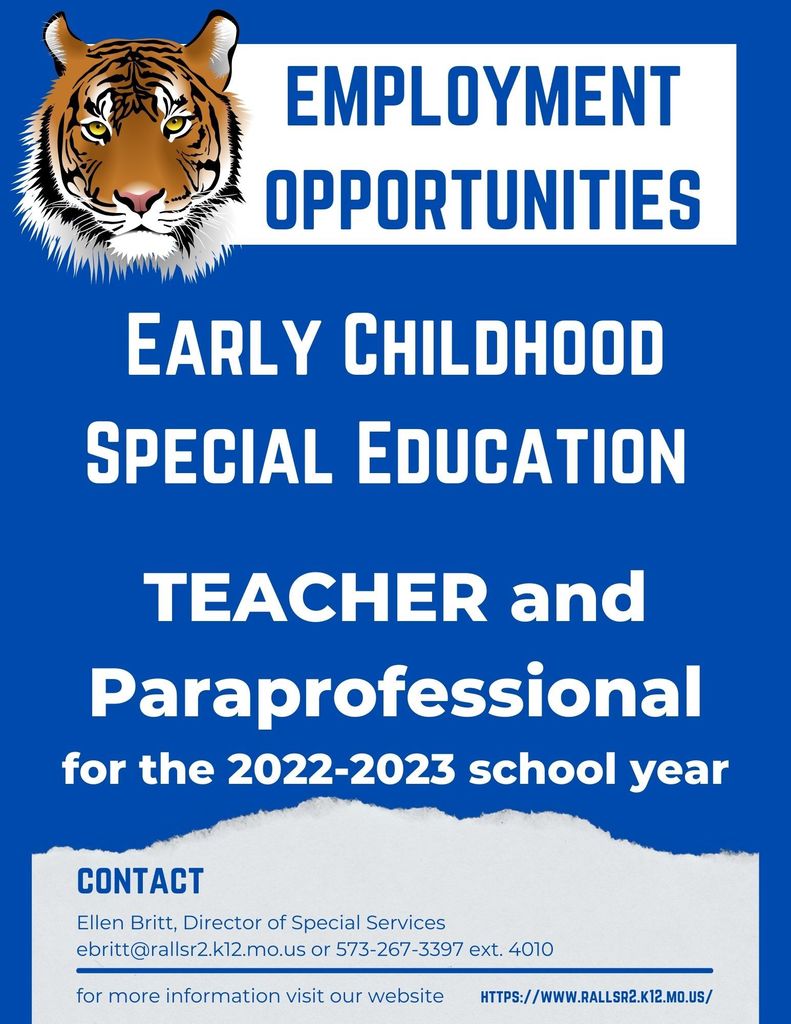 GAMEDAY!!! V/JV Softball travels to Madison!! 5pm JV Football takes on Louisiana!! 6pm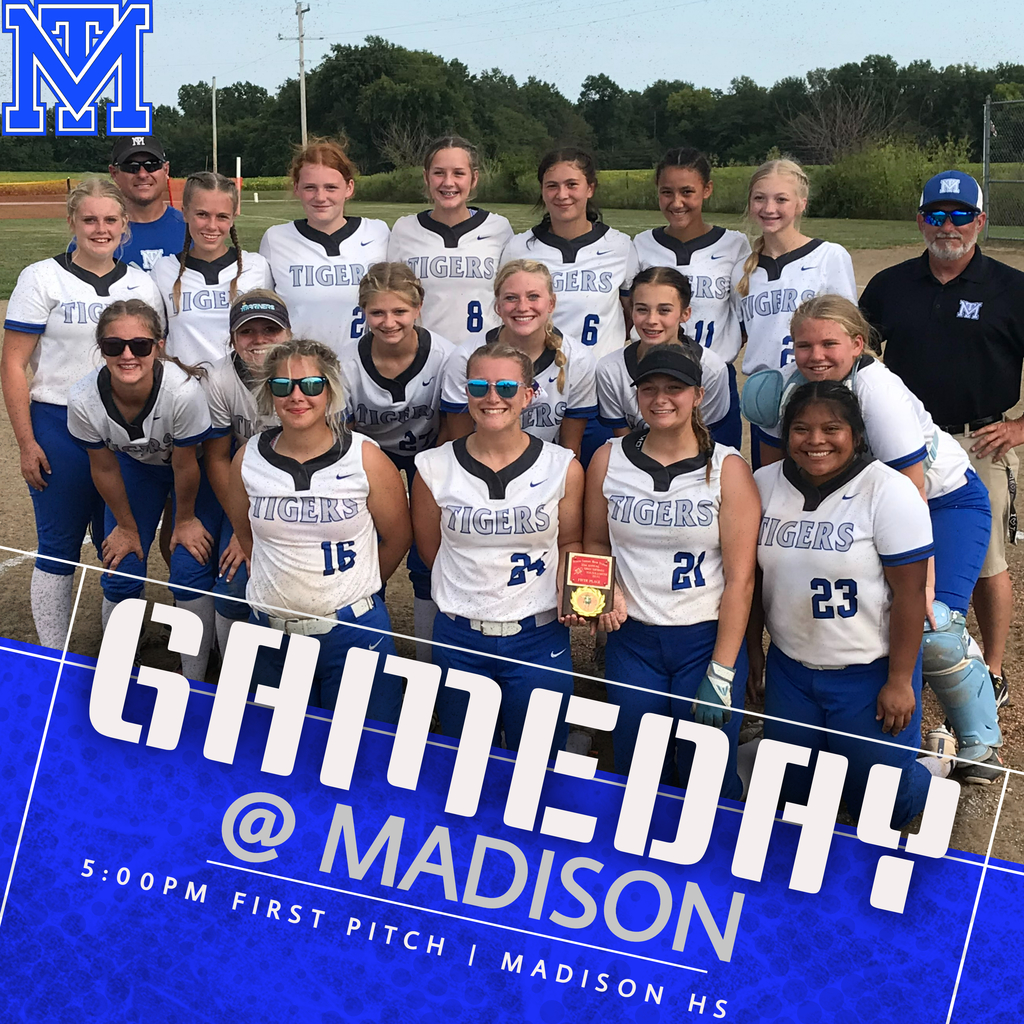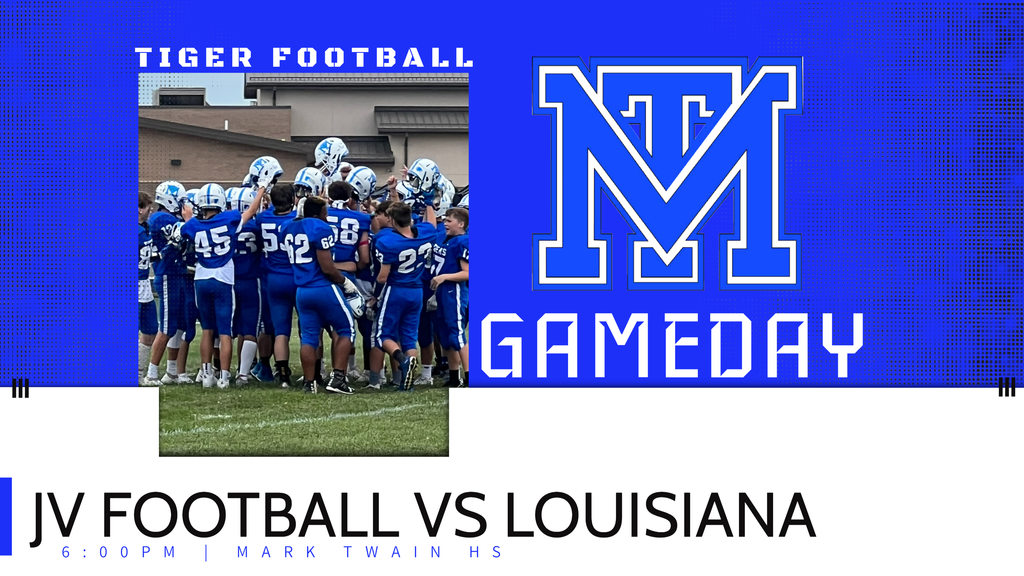 *JV Football Schedule Update* The JV Football team will take on Louisiana at 6pm on Monday, 9/19, at 6pm.

Senior Night is scheduled for Fall Activities and Athletics including; Band, Cheer, Cross Country, Football and Trap Shoot for Friday, October 21st before the Varsity Football Game. Seniors and Parents please be on the track (south of the bleachers) at 6:30 p.m.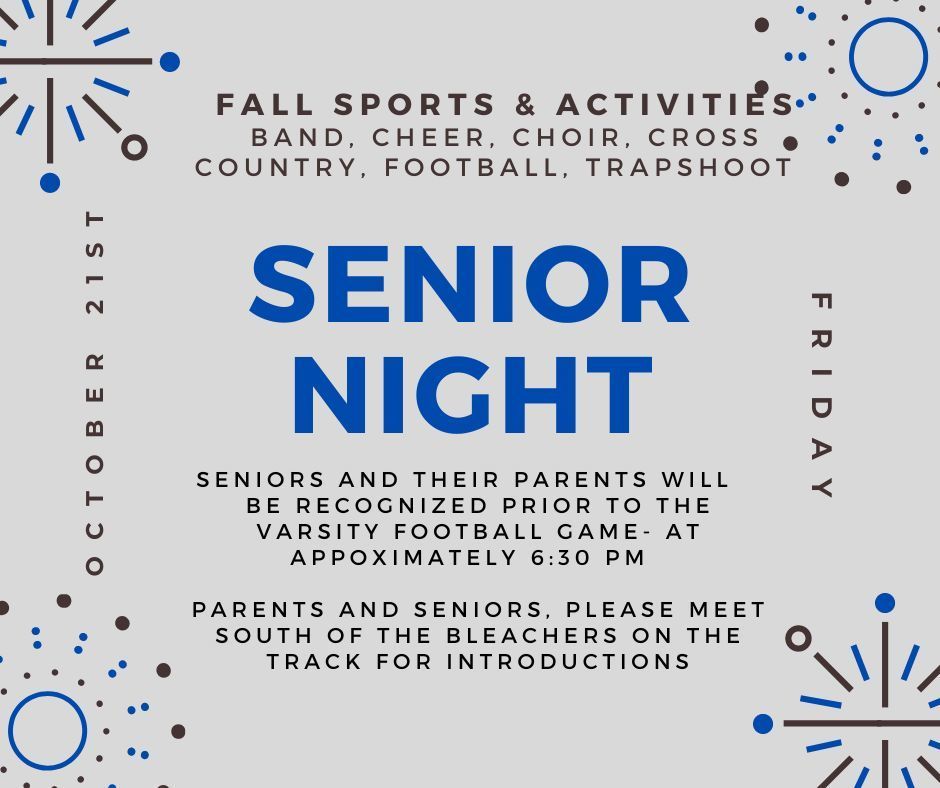 Senior Night for Lady Tiger Softball will be Wednesday, October 5th vs Louisiana at 5:00 p.m. *This is a date change for the game from the scheduled October 6th.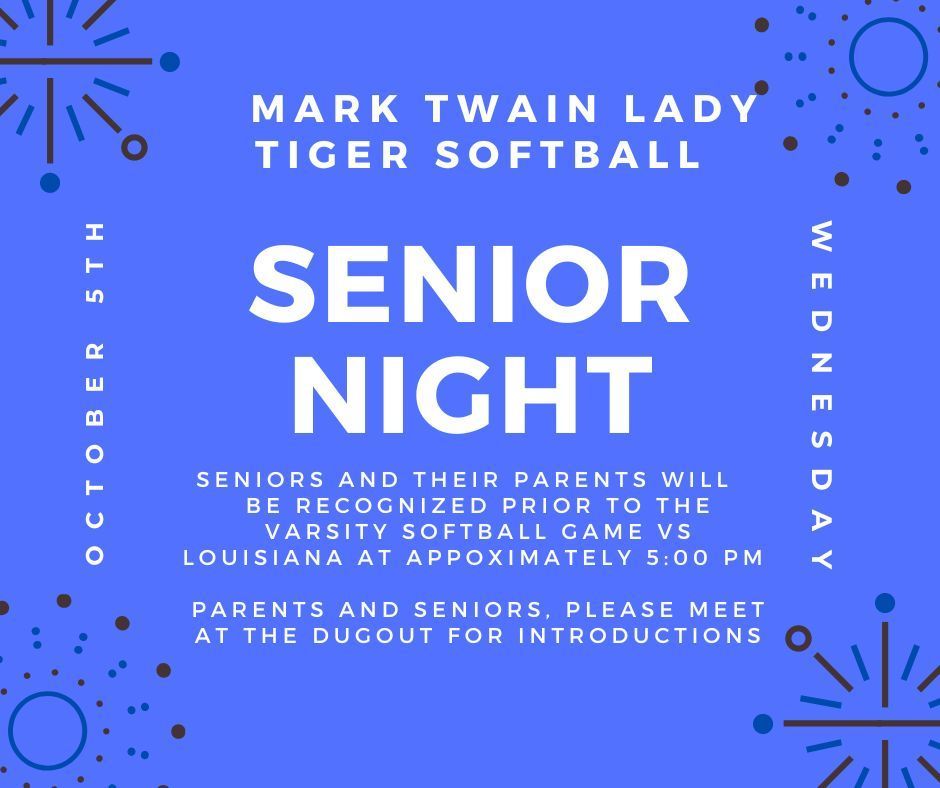 The JV Football game vs Van-Far scheduled for Monday, 9/19, has been cancelled. We are currently looking for another team to fill the game.
GAMEDAY!!! The Lady Tigers travel to Van-Far to take on the Lady Indians!! First Pitch 5pm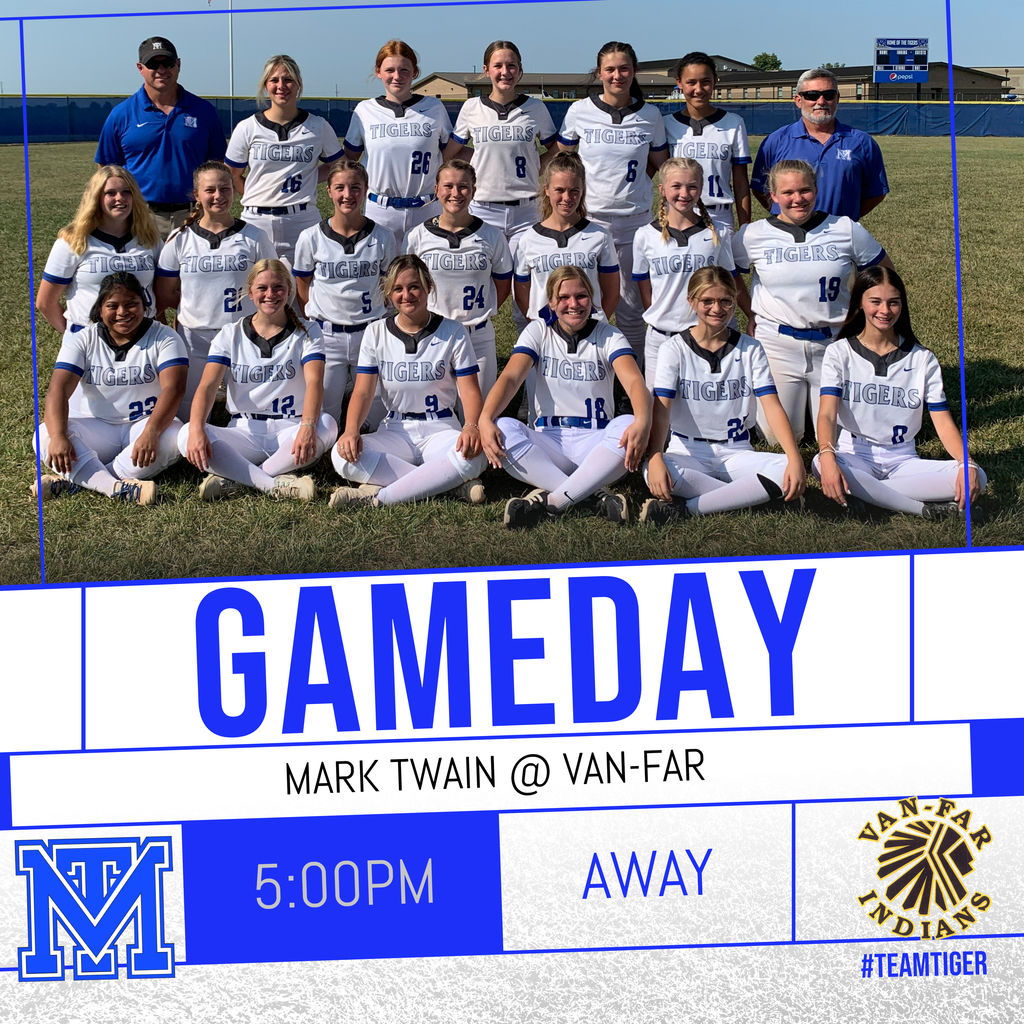 Please make plans to join us on Friday, September 23rd at 1:00 p.m. Thanks!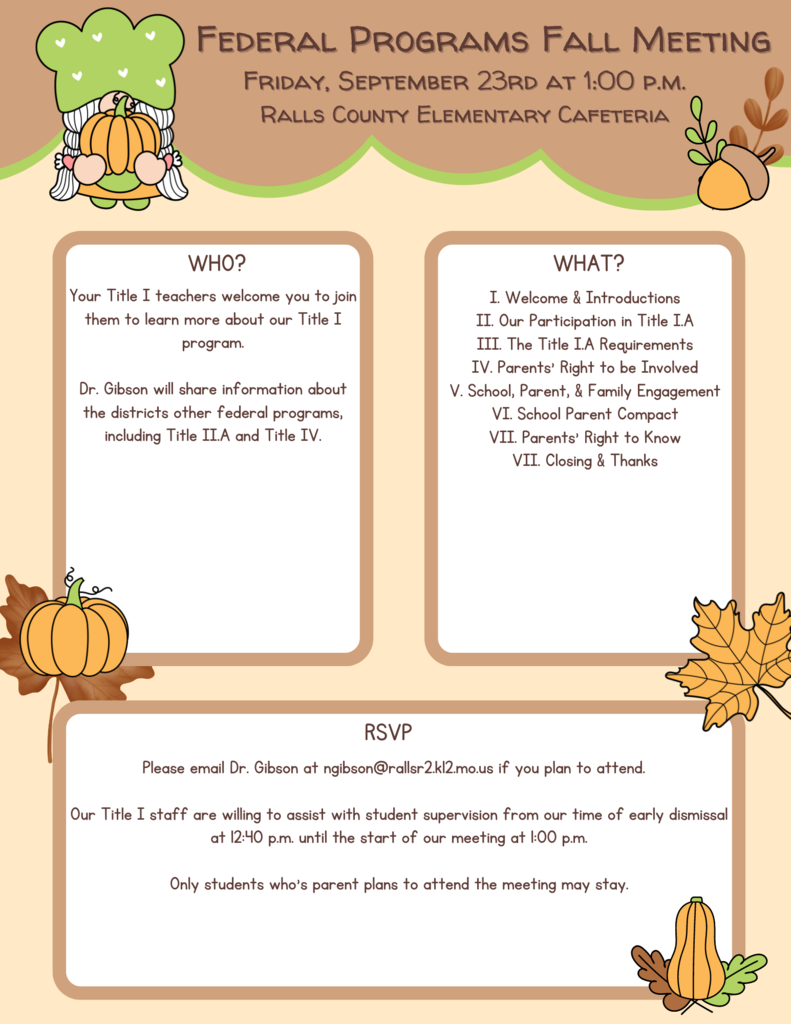 GAMEDAY!!! V/JV Softball vs South Shelby 5pm!!!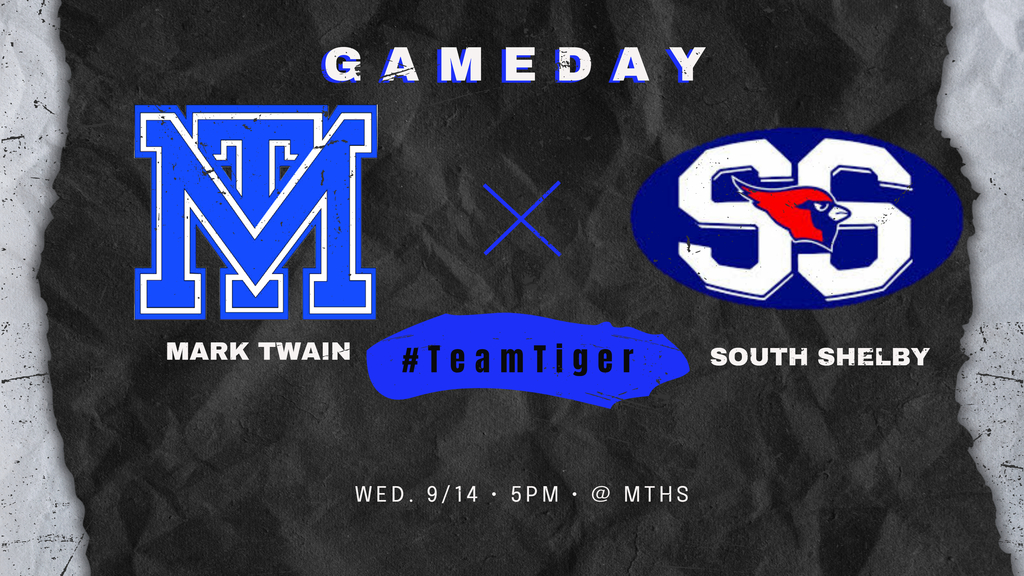 GAMEDAY!!! V/JV softball takes on Silex at 5pm!!!