We are excited to offer the Food Pantry Program to our students at Mark Twain Junior Senior High School!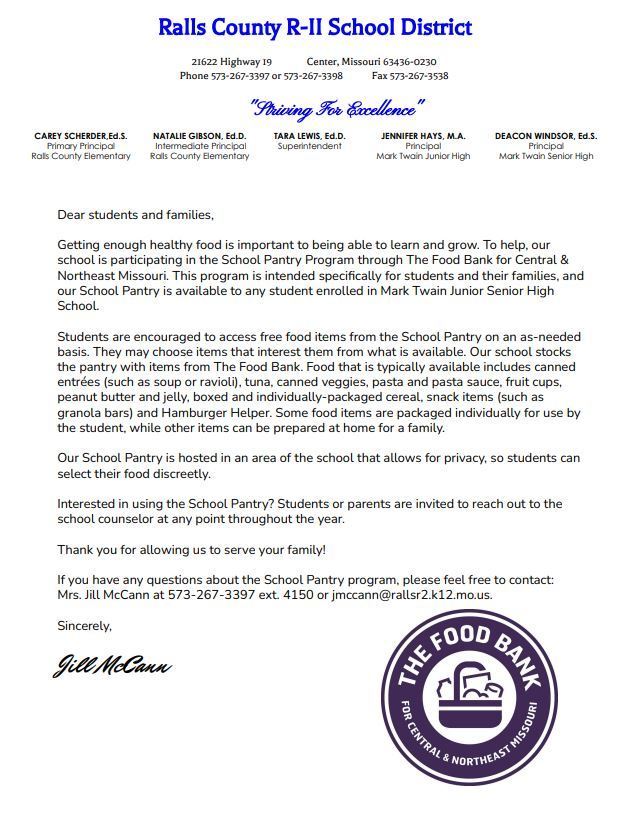 This Week at Mark Twain 9/12-9/17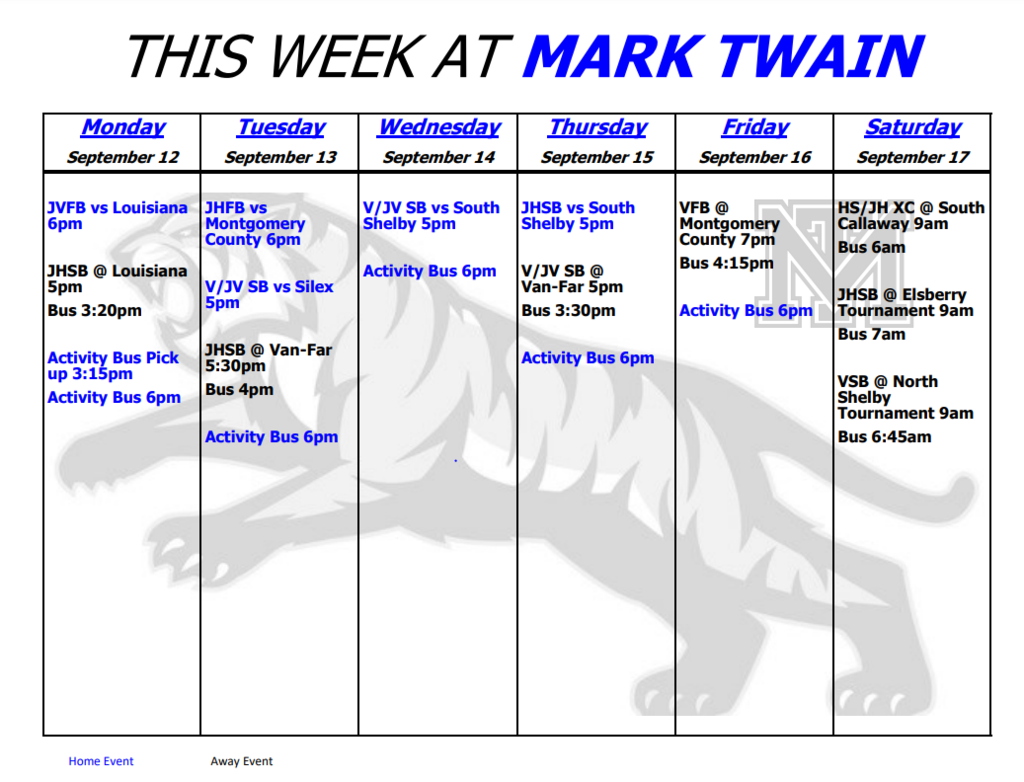 Tuesday, 9/13, by the end of the school day is the last call for Athletic Fundraising cards. Any athlete who has not turned in their cards/money/uniform fee will not be able to practiciapte in games or contest until turned in. If you have any questions, please contact your coach.
The JV football game on Monday, 9/12, will only be 2 quarters due to low numbers for Louisiana. The game will still begin at 6pm.
GAMEDAY!!! HS/JH XC @ Palmyra 9am JHSB @ Holy Rosary Tournament 10:30am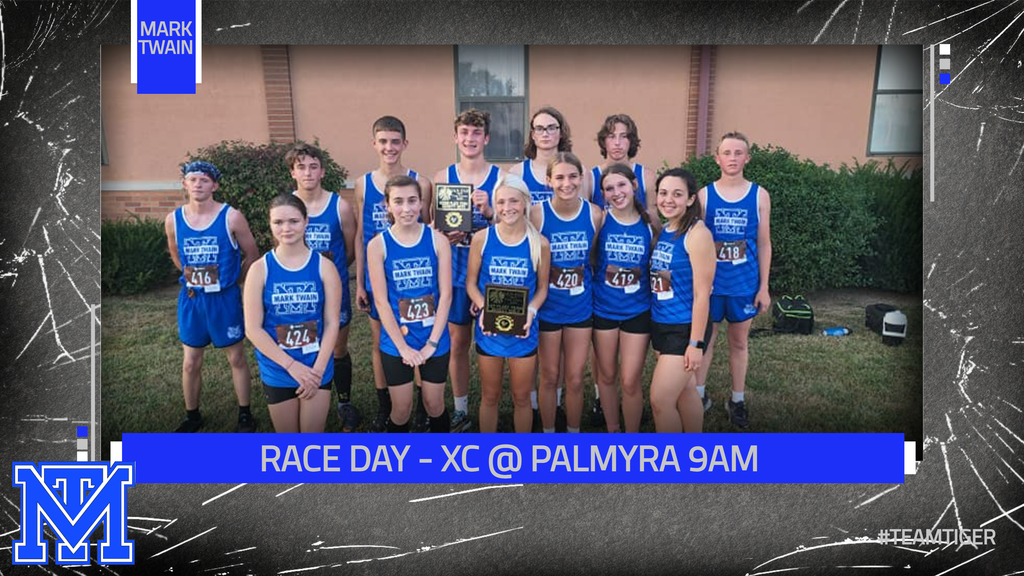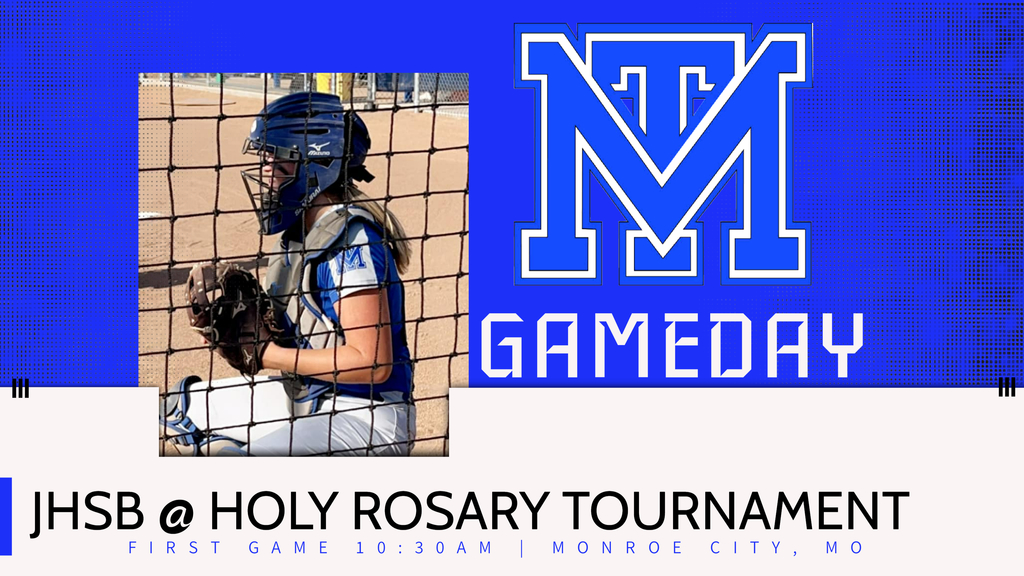 HOMECOMING IS IN TWO WEEKS!
GAMEDAY!!! EMO Conference Opener!! MT @ Wright City 7pm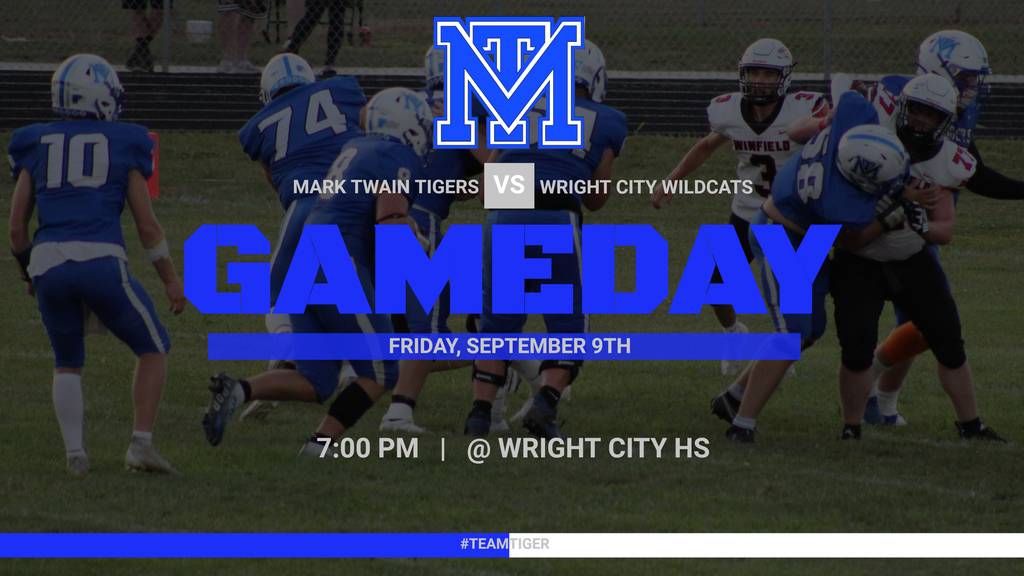 Mark Twain's Art Club under the leadership of Teacher/Sponsor Mr McCurdy worked on the elementary bus loop area that students use for recess playtime.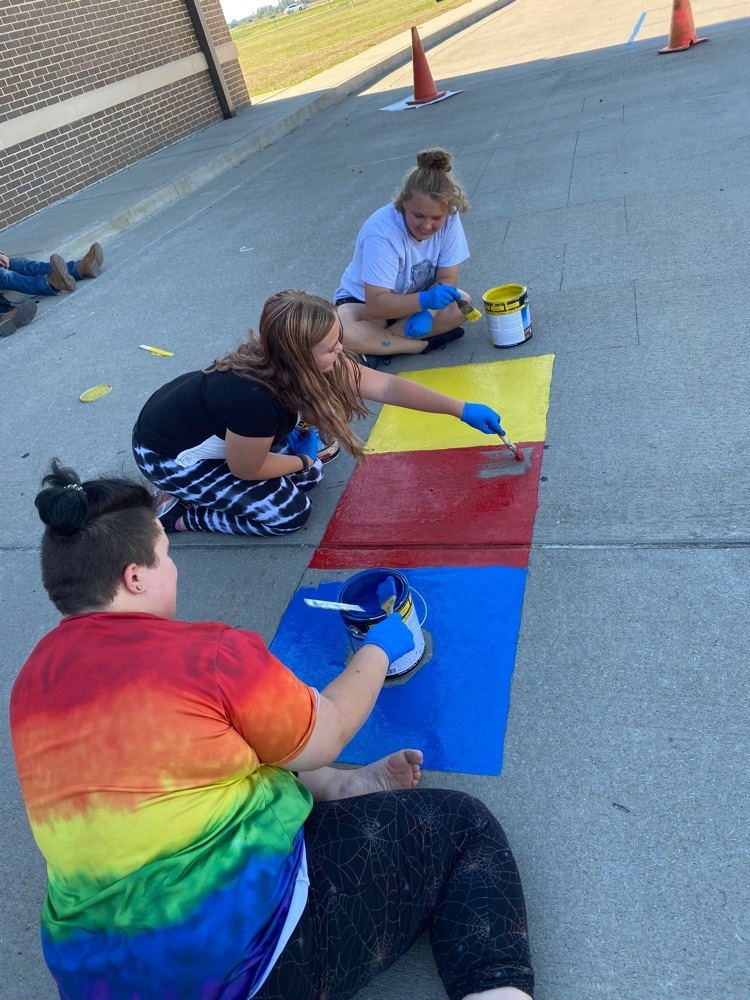 Clarity School Dental Services 2022 Clarity Healthcare will be coming to school the week of October 18-21, to provide dental care to qualifying students. They will have their mobile dental truck, which is equipped with three dental exam areas, x-ray equipment, and a fun aquarium décor to make dental visits more fun for kids. The dental services will be provided by Clarity dental staff which includes a dentist, dental hygienist, and dental assistants If you are interested, and your child is eligible (see form), please complete the registration form and return it to school, NO LATER THAN FRIDAY, OCTOBER 7TH. The registration form is linked below, and also located on the school webpage. If you are unable to access or print the form, please call the school and one will be sent home with your child. Thank you!
https://drive.google.com/file/d/1-9YbAh954qouAVWHo_avDe-gOb_D3OJn/view
GAMEDAY!!! V/JV @ Bowling Green 5pm JH @ Holy Rosary 6pm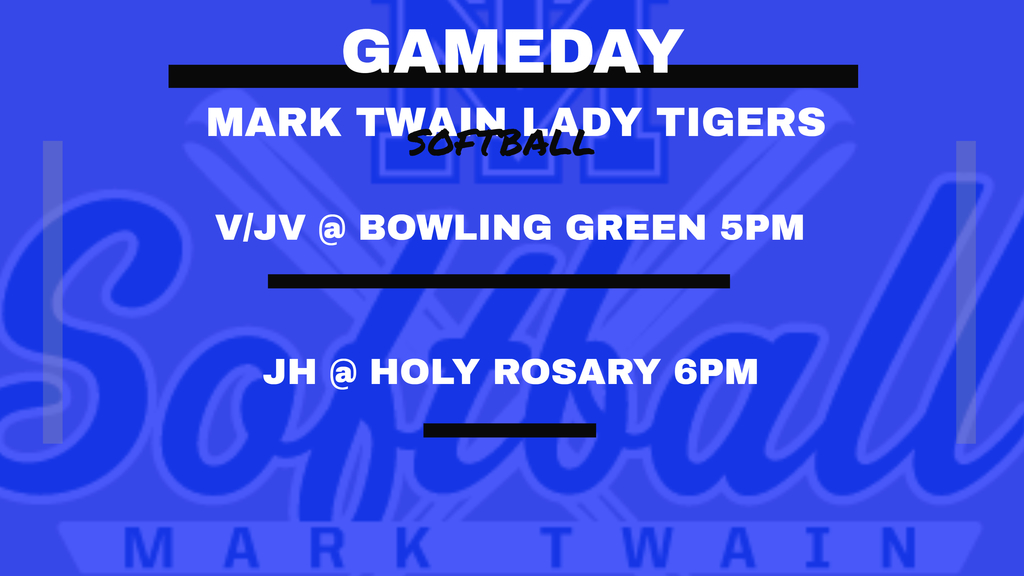 9/7 Softball Action HS Softball travels to Montgomery County 5:30pm JH Softball opens their season at home vs Paris 5:30pm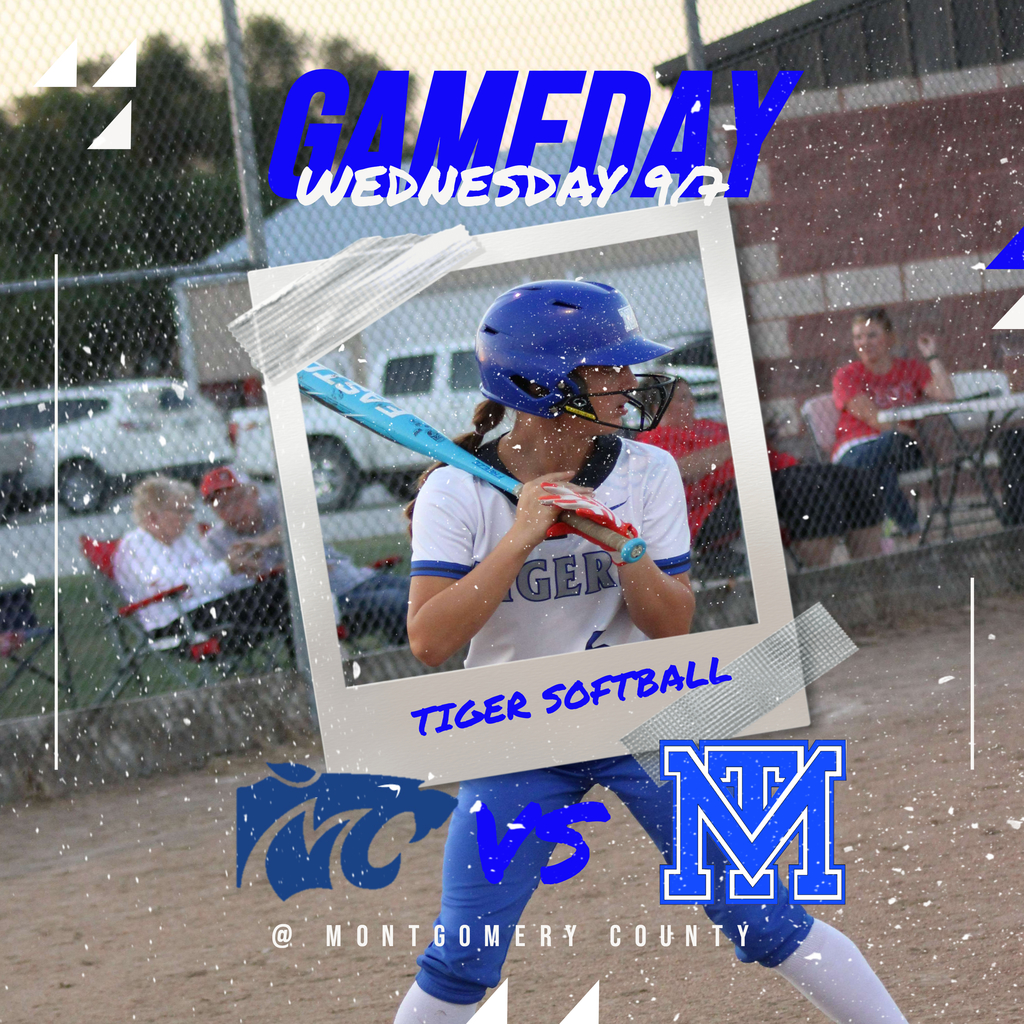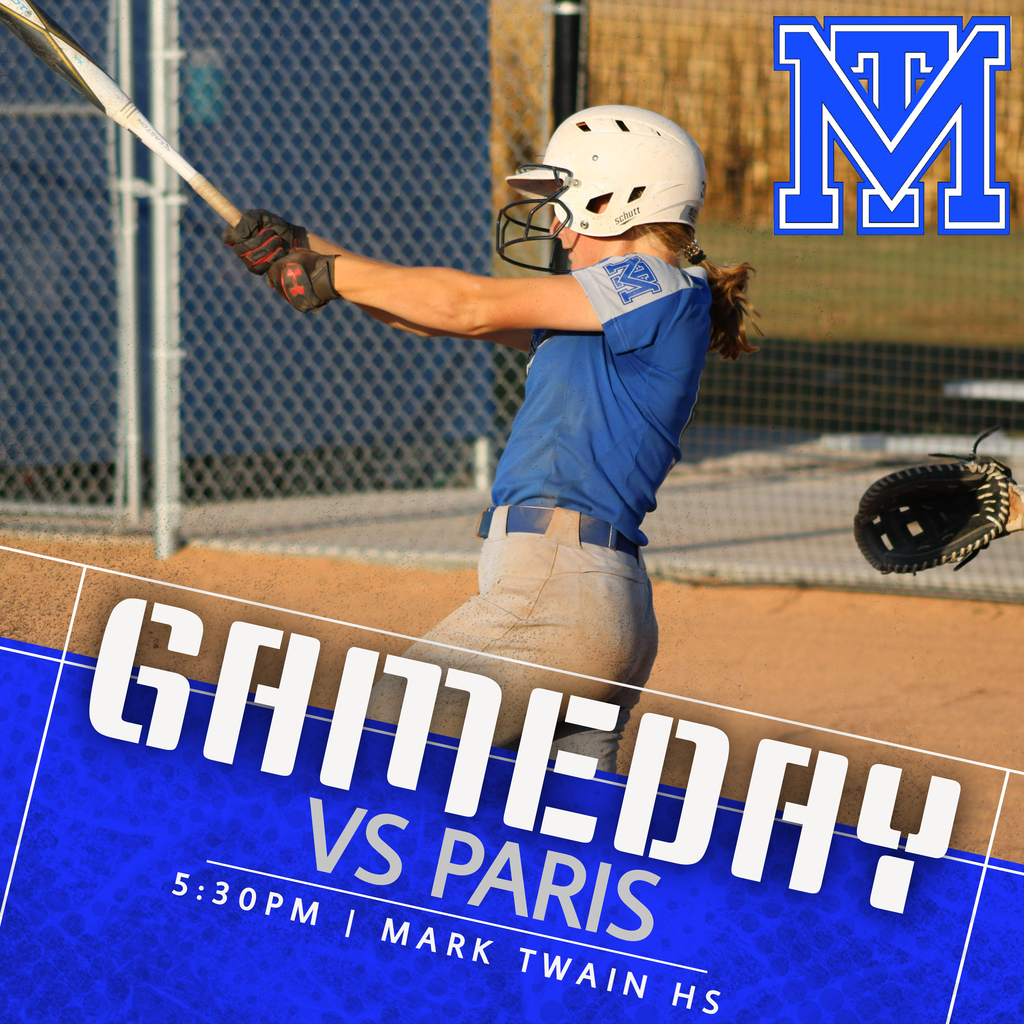 MTJH Cheerleaders were awarded a trophy at their NDA camp this summer. Congratulations ladies! Go Tigers!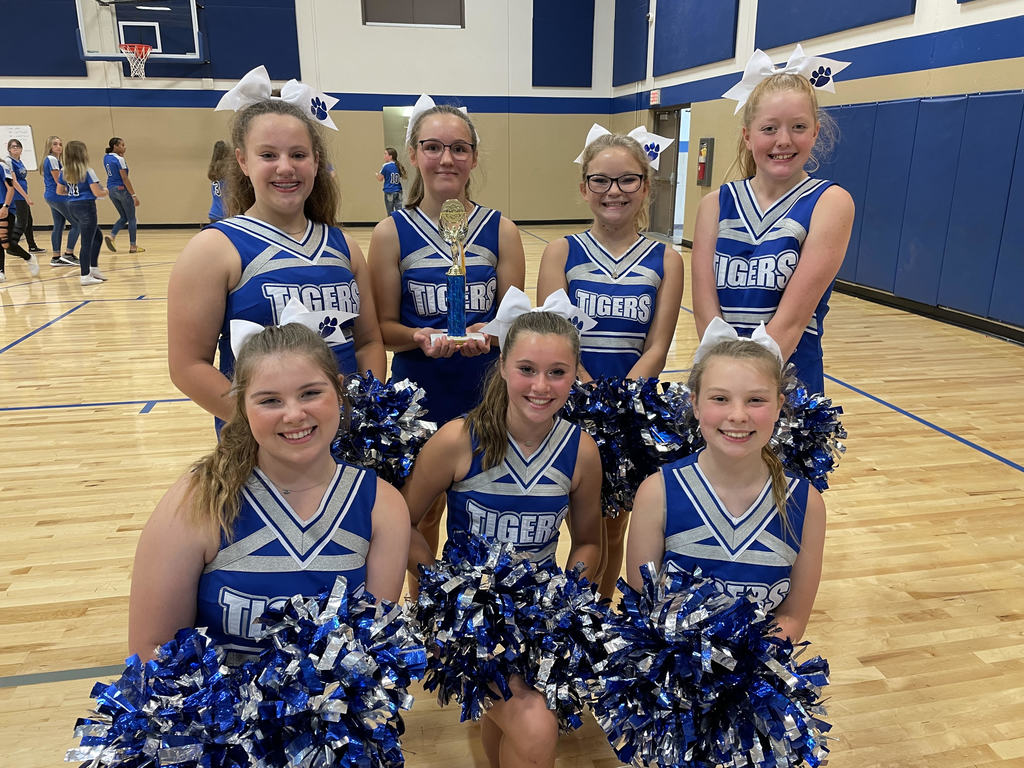 2023 Yearbooks can be ordered for the lowest price of the year for the next 10 days. Order at jostensyearbooks.com $42
Activities for 9/6 HS/JH XC @ Van-Far 5pm JVFB @ Winfield 5:30pm JHFB vs Monroe City 6pm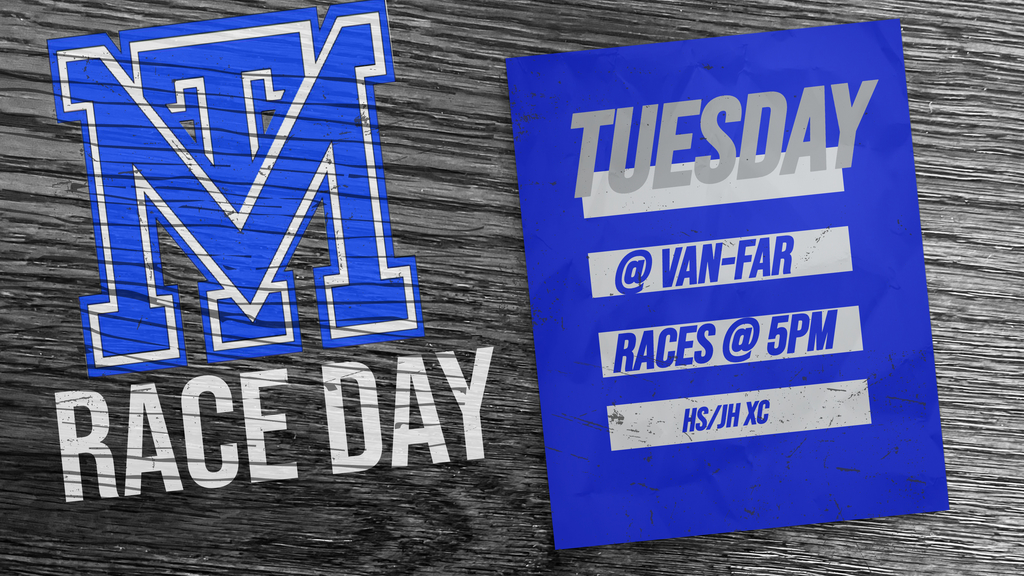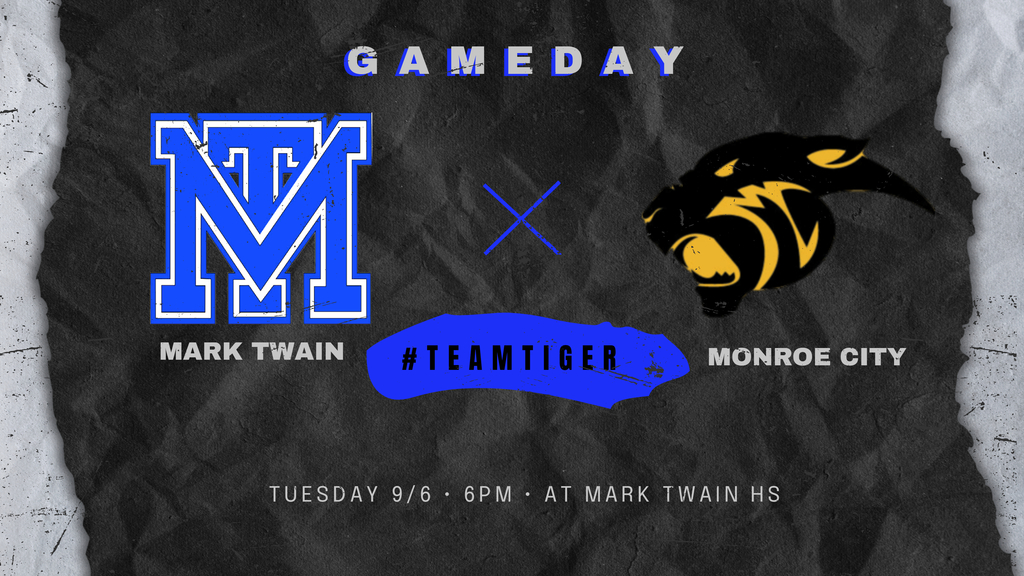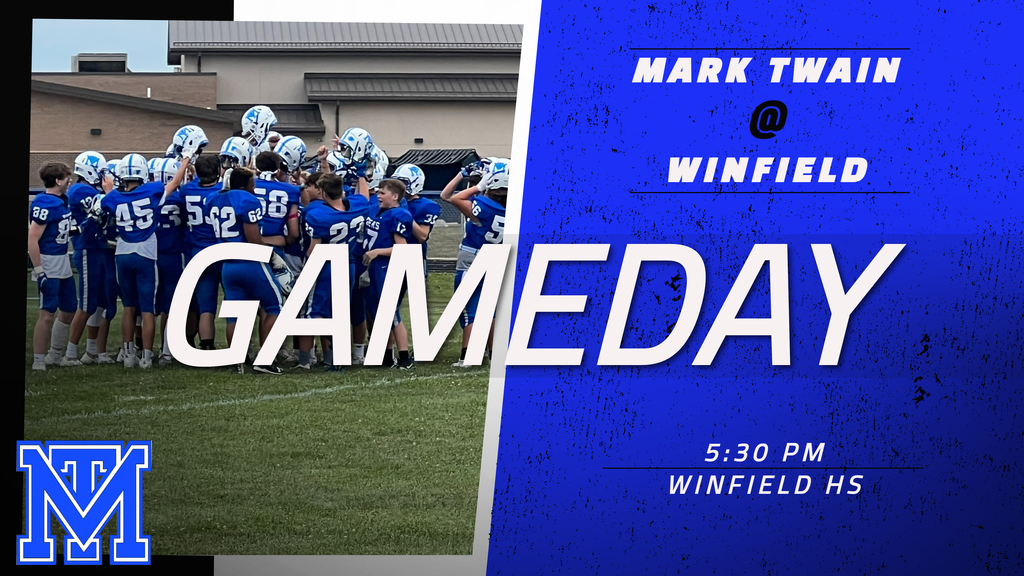 This Week at Mark Twain 9/5-9/10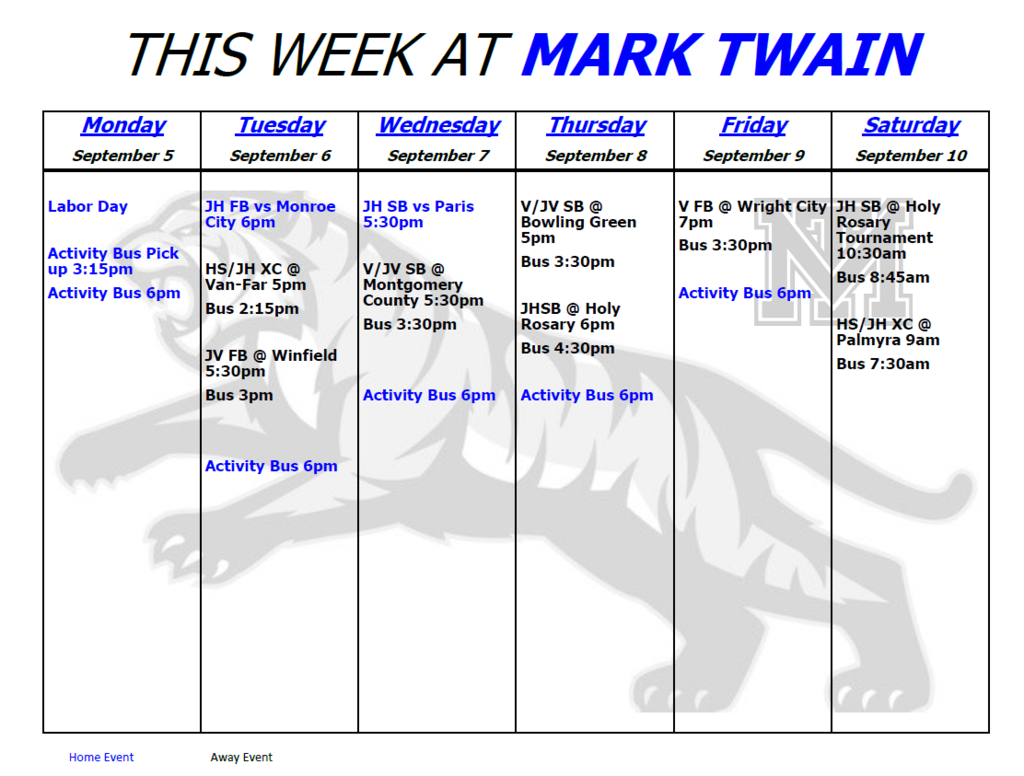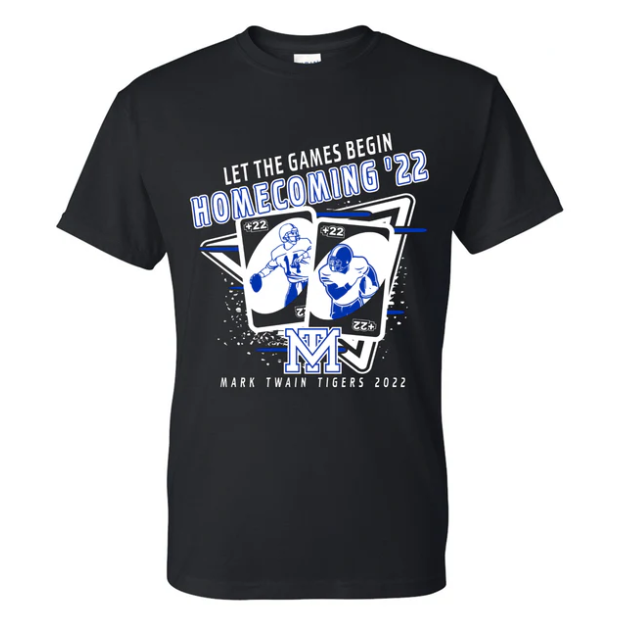 Please join us at our Mark Twain Open House Friday night before the Varsity Football Game vs Winfield. Go MT TIGERS!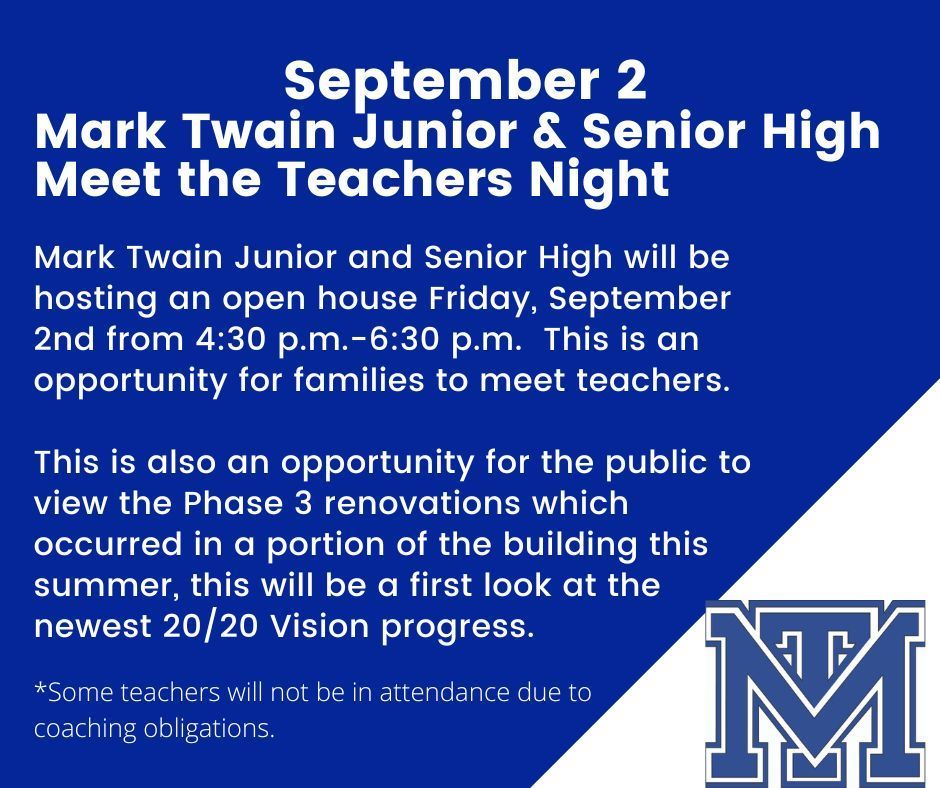 Mark Twain Jr. High Fundraiser Due Friday 09/02/2022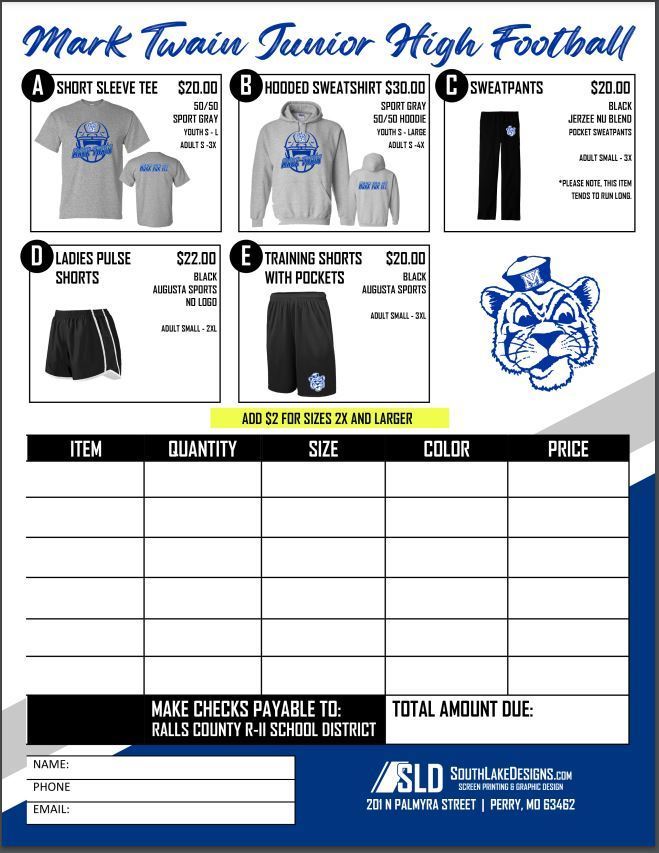 Class 2 District 5 Softball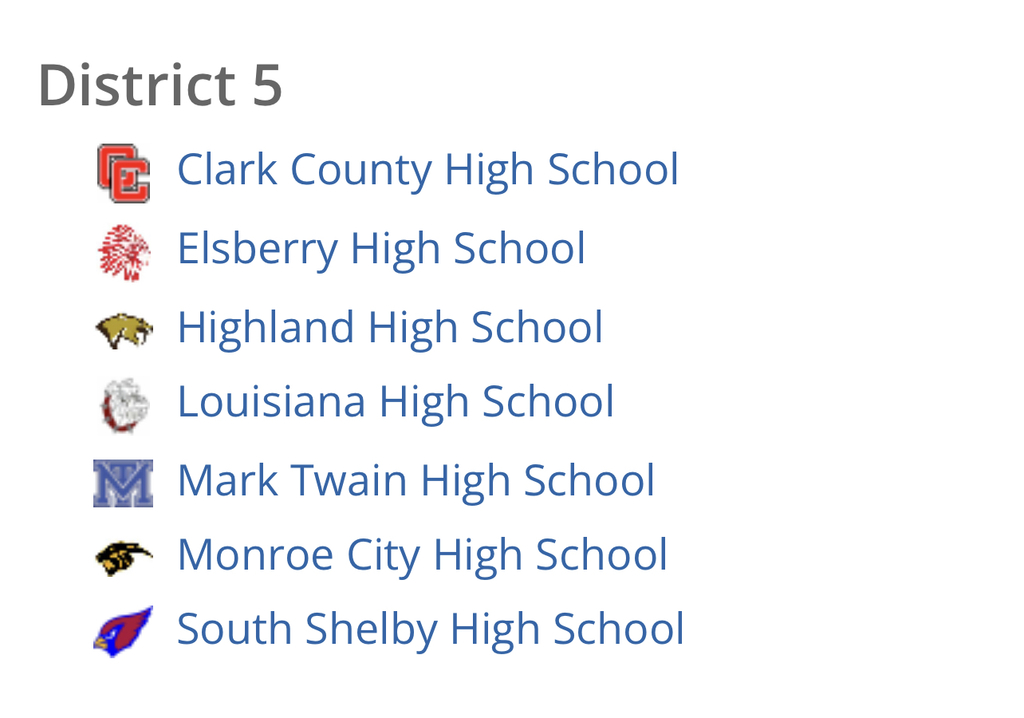 Class 1 District 6 Football